What is Digital Signage?
Digital signage display board on LCD to display your contents in form of Text, Images, Animation and Videos.It can be placed in reception, Lobbies and Corridors to convey messages and instruction for customer, visitors and guest.All messages can be schedule for date and time to play with help of user-friendly content-Manager software.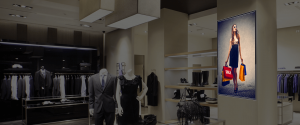 Advantages of Digital Signage
Upcoming Events Details/ New Launches
Scheme / Discounts / Offers
Messages scroll (e.g. Happy Diwali, New years)
Activity information / Notices
Achievement and affiliation Photos and text
Schedule contents by Manager Software
Service/Products Futures and facilities
Future Plans, Photo Galleries
Employee of the week/ month / years
General Notice and instruction
Live TV / videos / photos
Play Multiple templates in Digital Signage
Benefits of Adding Digital Signage to Your Institute
Attention Grabbing – Getting the attention of your audience is the most important part of any display. With digital signage, viewers are not only more likely to notice your dynamic sign but research shows they are more likely to receive the message and act on it.
Focused – Your content dynamically changes to deliver a focused message to your audience at each point of playback.
Dynamic – Digital signage can be interactive and dynamically changed to meet the demographics of your audience.
Cost-Effective – Eliminating the need to print and distribute static signs each time your message or campaign changes saves on costly printing and distribution fees. Operation can be done in house or outsourced. No heavy logistics. No more hours lost reprinting outdated or erroneous materials.
Versatile – From Educational institute to corporate lobbies to airports – digital signage offers a versatile solution for you to communicate your message to your audience. Start with one digital sign and later expand to hundreds.